Volvo Auto Repair in St Charles Area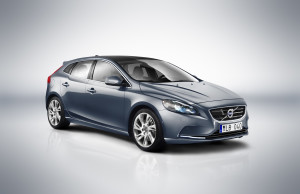 When safety is what you're after, few automakers provide the same peace of mind as Volvo. From the classic 240 and 780 to brand new models like the V40 and S60, Volvo's advanced safety features are a consistent design theme. While these features will certainly help to keep you safe while driving on the streets of St. Charles, it's also a good idea to have regular scheduled maintenance done at Rx Automotive to ensure that all safety systems are performing to their optimal capacity. During even a routine oil change, we can perform a full inspection of various components like brakes and tire alignment which contribute to the overall safety of your car.
If bringing your XC90 to a mechanic for service or repair is not your idea of a good time, then you're not alone. Many of our customers in Geneva, Batavia, Campton Hills, and Wayne have the same feeling.
That's why we've developed the right attitude and superior customer service that will make your next visit to the garage as painless as possible. Our staff will be happy to explain the process of what needs to be done and you can be sure that Rx Automotive's pricing will always be fair and transparent.
In addition to a friendly interaction, you can expect your Volvo to be serviced by one of the best technicians in St. Charles. Every member of our team of mechanics is a true expert and there is never a question of workmanship with our service and repair. We hire only the most talented technicians and those that have a genuine desire to continue learning by attending seminars and conferences on automotive repair technology.
In addition, we've outfitted our auto repair shop with equipment that either matches or exceeds that used by the local Volvo dealership. This two-fold combination of technical expertise and the right tools to get the job done means that your C30 or Cross Country will be restored to pristine condition after every job we do.
Unlike other St. Charles repair shops, we at Rx Automotive don't view our clients as an in-and-out easy source of income. Instead, we focus on the bigger picture and build long-lasting relationships that in some cases has lasted for decades.
With Volvo and other car owners, the premise is simple – we treat the customer honestly and we're confident that after seeing the good job we do, they'll be back the next time they need work done on their vehicle. In that way, Rx Automotive in St. Charles has become a trusted community name that you can count on when your Volvo has problems.
ONLINE AUTO REPAIR QUOTES
Save time and money. If you know what your car needs, just let us know a few details and we will put a quote together for you. And…don't forget that most repairs are backed by the NAPA Peace of Mind Nationwide Warranty.