Volkswagen Auto Repair in St Charles Area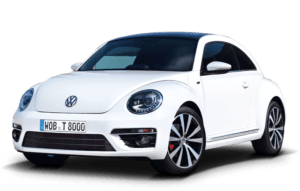 If you value your Volkswagen, then you know that quality repairs in St. Charles are either impossible to find or incredibly expensive at the dealership. Are you tired of taking your Jetta, Passat, or other VW model to the dealership every time you need maintenance or repair done? At Rx Automotive, we know that it's all about trust.
You go to the VW dealership because you trust them, even if their prices are higher than they should be. Well, there's another option – we've been providing outstanding service for all VW makes and models throughout the St. Charles area (including Batavia, Wayne, Campton Hills, and Geneva) for 20 years at affordable prices. Come to Rx Automotive and see why so many VW owners trust us.
Being a foreign automaker, VW vehicles do need an extra level of care and knowledge. Our St. Charles VW specialists have an impressive combination of technical skills and VW experience that make them fully versed in working on Beetles, Golfs, Tuaregs, Tiguans, and other models. Because the VW brand has become a timeless institution, being a VW expert means that a technician needs to know how to work on cars dating back half a century. Our team can replace the transmission on your treasured 1970 Karmann Ghia as easily as tweaking the alignment on your 2015 GTI.
To be the best VW repair provider in St. Charles, Rx Automotive has another advantage apart from technical knowledge – unparalleled customer service. From the first time you call or come by the shop, you'll be greeted by an attentive member of our team that will listen closely to understand your particular needs and the problem your VW is facing before offering customized repair advice. This professionalism extends through every step of our process and you'll know you made the right choice when you pick up your vehicle.
At St. Charles Rx Automotive, we also pride ourselves on our pricing. Always guaranteed and reasonable, we list our prices online as well as in the shop so that you don't have to wonder how much your VW repair will cost – you'll know before we hand you the bill. We'll also let you know all the work that needs to be done to your VW before getting started and carefully explain the pricing of each individual task. With Rx Automotive, you no longer need to take your VW to a dealership – experienced and professional staff are here in your own backyard.
ONLINE AUTO REPAIR QUOTES
Save time and money. If you know what your car needs, just let us know a few details and we will put a quote together for you. And…don't forget that most repairs are backed by the NAPA Peace of Mind Nationwide Warranty.