BMW Auto Repair in St Charles Area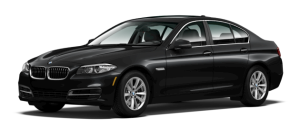 As the pride of the road in the St. Charles area, a BMW is a vehicle that has become synonymous with quality and performance. At the same time, a Z4 Roadster or 5 Series Sedan doesn't inspire the same awe when it's broken down on the side of the road. Rx Automotive is your local solution for keeping your BMW in perfect working order. Whether it's simple maintenance or an in-depth repair that you need, Rx is here to help and can perform a wide range of services, such as scheduled BMW tune ups, transmission replacement, and full radiator flushes.
We know that taking your X3 crossover or new F15 X5 to a new mechanic can be a difficult decision, but our incredible customer service will put your mind at ease and you'll know that your BMW is getting the care it deserves. Always ready to show off how we excel over the St. Charles competition, the team at Rx Automotive will engage in an open discussion to make sure you're getting exactly what you want, even if it's nothing more than an oil change or rotating your tires. In the case of a more complicated repair, we'll explain what needs to be done, why, and make sure the price is clear and upfront so there will be no ugly surprises when you get the bill.
Like many other Geneva, Campton Hills, Batavia, and Wayne BMW owners, you'll discover that what separates Rx Automotive from other BMW repair shops and overpriced dealership repair shops is more than just a friendly attitude – it's a commitment to quality unequaled in the St. Charles area. Our technicians know BMWs like the back of their hand and can quickly figure out why your older 328i or 535 isn't living up to its performance potential. Combining their extensive knowledge with our array of top-level shop equipment, our mechanics will take your BMW through a series of tests to determine where the fault lies and then come up with a repair plan to get your vehicle back to like-new status. With Rx Automotive, you won't need to worry that you'll be getting the same repair in just a few months – all of our repairs are built to last.
As an owner of a BMW, it's highly unlikely that you'll need many repairs throughout the life of your car, but Rx Automotive wants to be your first choice whenever problems arise or you need standard maintenance. To reach this goal of long-term customers, we treat our clients exactly as we would want to be treated – with professionalism, care, and an open, honest approach. When your BMW X5 or 650i needs service, bring it to the St. Charles Rx Automotive repair shop to witness first-hand how a top-level garage works.
ONLINE AUTO REPAIR QUOTES
Save time and money. If you know what your car needs, just let us know a few details and we will put a quote together for you. And…don't forget that most repairs are backed by the NAPA Peace of Mind Nationwide Warranty.