Nissan Auto Repair in St Charles Area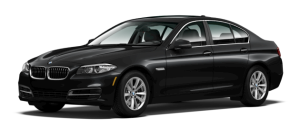 Most people fail to realize just how difficult it can be to own and maintain a car until they experience for themselves. With all of the moving parts on your car, keeping up with them all can be a full-time job. For owners of Nissans, making sure they get the high-quality Nissan auto repairs and maintenance they need on a consistent basis is a top concern. By choosing the team at RX Automotive, you will be able to get the Nissan Altima engine repair, the Nissan Sentra brake repair or any other type of repairs you need done on your Nissan in a timely and efficient manner.
The main reason to bring your Nissan vehicle into us for repairs is due to the nearly 20 years of experience we have repairing these types of vehicles. The last thing that any car owner needs to do is try and repair the problems with the vehicle on their own. The engine of an automobile is very complex and without the proper training, you run the risk of complicating matters. Instead of causing more damage with your attempted repairs, you need to bring in your Nissan Sentra in to get the engine or braking repairs you need done the right way.
The Equipment for the Job
Another advantage that comes with using Rx Automotive for your Nissan engine repairs, Nissan transmission repairs, and regularly scheduled Nissan maintenance service is the fact that we have high tech equipment to get the job done right. Most of the repairs that have to be done to your Nissan will require specialized tools and equipment. Not only does RX Automotive have these tools, we have the experience to use them the right way. We also have all of the specific tools needed to preform any Nissan Truck repair. We will work to ensure that each and every repair that you have done on your Nissan is done the right way the first time around.
Customer Service That Counts
When bringing your Nissan Rogue into us for service and maintenance, you will quickly realize why we are an industry leader in our area. We aim to provide our customers with the best possible repair experience. We will make sure you are picked up and dropped off at work if needed. One of the biggest reservations most people have about leaving their cars for repairs is how they will get around and at RX Automotive, we make sure we take care of this problem for you.
At RX Automotive, you will be able to get your Nissan vehicle repaired the right way by a team of experienced technicians.
ONLINE AUTO REPAIR QUOTES
Save time and money. If you know what your car needs, just let us know a few details and we will put a quote together for you. And…don't forget that most repairs are backed by the NAPA Peace of Mind Nationwide Warranty.