Mitsubishi Auto Repair in St Charles Area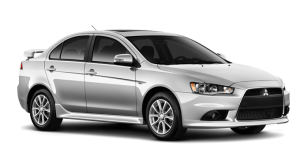 From the 3000GT to the Montero and Lancer, Mitsubishi has turned into a name synonymous with attractive design, functional reliability, and good price for value. In recent years, sales of new Mitsubishi models have soared in St. Charles, leading to an increased demand for competent mechanics. At Rx Automotive, we're much more than competent – we're a top level Mitsubishi service provider with the ability to work on all models from Expo to Endeavor. When your Mitsubishi needs a little TLC, we're never more than a phone call away.
Mitsubishi Models Serviced
Part of what has advanced our technical superiority is a nonstop push to stay on the cutting edge. Rx Automotive invests heavily in new equipment and both our repair and diagnostic tools are truly state of the art. With the right equipment, our technicians can more properly identify your Mitsubishi's problems by analyzing data and prescribing the best possible fix. To match the level of our equipment, all of our mechanics are gearheads that constantly continue to improve their abilities. Their passion for automotive technology is second to none in St. Charles and is evident in the quality work they provide. Whether your Mirage is suddenly losing fuel efficiency or your Diamante is showing signs of transmission wear, we'll get it fixed effectively, professionally, and at a fair price.
One of the most common misconceptions among drivers with an Outlander or i-MiEV is the idea that a local Mitsubishi dealership will be the best service provider.
In fact, this is not always the case. For general maintenance like an oil change or tune-up, there is little difference between what the dealership and what Rx Automotive will do. Therefore, there's no need to pay the higher prices with the former and quality with the latter is never an issue. In the same vein, full repairs completed at our shop are subject to rigorous testing and quality control which is as good (if not better) than a dealership's. When you leave our garage, we want you to be satisfied with not only the quality of our work but also the price paid.
Based in St. Charles, the word about Rx Automotive's Mitsubishi repair work has steadily grown and we continue to attract new customers from an ever-expanding area. In addition to communities like Wayne, Campton Hills, and Batavia, Mitsubishi drivers are coming from even further locations because of the reputation we've developed. Based on our simple promise to treat customers fairly and deliver quality service, we've become one of the premier places for Mitsubishi owners looking for a solid mechanic.
Ready to become part of the extended Rx Automotive family? Call our St. Charles office to schedule an appointment for your Mitsubishi and we'll handle the rest.
ONLINE AUTO REPAIR QUOTES
Save time and money. If you know what your car needs, just let us know a few details and we will put a quote together for you. And…don't forget that most repairs are backed by the NAPA Peace of Mind Nationwide Warranty.