Mercedes Auto Repair in St Charles Area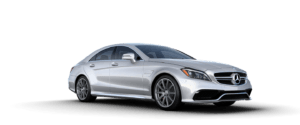 When people think of Mercedes-Benz, one of the first words to come to mind is longevity. Despite the difficult winter driving conditions in the St. Charles area, Mercedes is one of the few manufacturers where older models like the classic 300D and 500SEL are just as common today as the newer S600 and C63. Rx Automotive has helped many local Wayne and Campton Hills Mercedes owners keep their vehicle in pristine shape with regular scheduled maintenance that extends the life of the car. If you have yet to experience the Rx Auto difference, bring in your Mercedes for your next oil change or tune up to see why we have become the leading Mercedes maintenance repair shop in Batavia, Geneva, and other St. Charles communities.
Mercedes Benz Models Serviced
At the heart of our success at Rx Automotive is our commitment to staying up to date with all of the latest Mercedes technology advancements. Our technicians have plenty of years of experience, but also follow trends in engine design and development, which translate to an impressive knowledge of repair techniques at the ready whenever your Mercedes has an issue. In addition, our St. Charles facility is outfitted with excellent diagnostic equipment and other tools that turns what could be a complicated fix even for dealerships into an easy job for us. Noisy exhaust on your E400 or an overheating engine in your CLA? We can take care of it promptly and effectively.
As with any top-level Mercedes garage, technical competence is only part of the equation at Rx Automotive. We take our clients and their cars seriously. This means that you'll never feel like you're being taken advantage of when you bring your E350, C300 other Mercedes model to us for service. We've found that a transparent pricing system takes away any fear of being overcharged. Therefore, we're happy to list the most common service or repair options clearly on our website and in our St. Charles shop. If your vehicle needs something, not on the list, we'll provide a written estimate and explain any factors that could cause the total price to go up or down. In addition, we'll never perform any service on your Mercedes without first receiving your direct approval.
Driving an SL550 or CLS Coupe on the St. Charles streets can be an exhilarating experience, but so can finding a mechanic you trust. When you know that your Mercedes will be taken care of, regardless of the issue, it can be a comforting feeling. Rx Automotive wants to be your local auto repair solution and is willing to show you superior service to gain your business. Call us the next time you need maintenance or a repair and we'll work hard to become your Mercedes repair center of choice.
ONLINE AUTO REPAIR QUOTES
Save time and money. If you know what your car needs, just let us know a few details and we will put a quote together for you. And…don't forget that most repairs are backed by the NAPA Peace of Mind Nationwide Warranty.