Honda Auto Repair in St Charles Area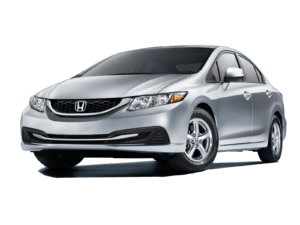 Honda cars, trucks, and SUVs are well-known for their quality and longevity, but even the best of vehicles can break down from time to time. When that happens, Rx Automotive is your local solution for getting back on the road in a timely manner. In our 20 year history, we've been helping customer just like you with everything from oil changes for their CR-V to engine overhauls for older model Preludes and Passports.
In the St. Charles area, you can find plenty of repair shops in Wayne, Campton Hills, Batavia, and Geneva, so why would you pick us for your Honda repair over all the other choices? The easy answer is that we excel in every aspect. Our technical knowledge is top notch and our team has worked on nearly every possible Honda problem, so we know exactly what to look for when you bring your Insight in for a check-up. In addition, we look for the underlying issue rather than just the symptom – rather than just patch up a small oil leak, we'll take the time to understand why it's happening and find a solution so it doesn't need another repair in a few months. While technical ability is obviously a large part of automotive repair, there's much more to Rx Automotive than just knowledge.
Horror stories abound about experiences with terrible St. Charles automotive repair shops, from being overcharged to gruff and rude interactions with employees. That simply doesn't happen at Rx Automotive. Each and every one of our employees understands that customer service is an absolute requirement to build a long term relationship with our clients.
As such, you'll always receive a warm welcome, whether you're stopping by for a quick alignment or calling for a quote on a brake job or new tires. Professionalism is our stock in trade and without it, we wouldn't be as successful as we've become.
To build a feeling of trust between our company and our customers, we use transparent pricing to ensure that there's no question about the cost of a repair. Most services are conveniently listed on our website, but you can also reach us by phone to inquire about more detailed car or truck repair jobs. If your Accord is acting up or your Civic has stopped being civil, call in Rx Automotive, your trusted St. Charles local repair shop.
ONLINE AUTO REPAIR QUOTES
Save time and money. If you know what your car needs, just let us know a few details and we will put a quote together for you. And…don't forget that most repairs are backed by the NAPA Peace of Mind Nationwide Warranty.