Ford Auto Repair in St Charles Area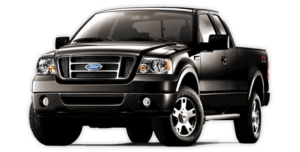 Keeping your Ford in top shape in the St Charles area can be tough. The cold weather can cause havoc on your car. Then, it's over and the heat hits. Rain, snow, sleet, ice, mud, muck – you name it, it can all gunk up your car, cause problems, and mean headaches for you. To make things worse, it can be tough to find a great auto repair shop in St. Charles that is trained to work on your Ford. From Fiesta, to Focus, Mustang, Taurus, Flex, Explorer, F-150, and Espcapes, who can you truly trust with your baby? Who has the experience and the training to work with some of the different systems, problems, and repairs that you need done? Sure, there is the dealership, but let's say your not made of money. For affordable Ford auto and truck repairs, there is only one place to go in St Charles, Geneva, Batavia, Campton Hills, and Wayne. Rx Automotive, the Ford auto repair specialists.
With all of the different auto repair shops out there and all of the hyped up advertising, it can be tough to actually find an auto repair shop in the area that can help you. Many are familiar with Ford vehicles but don't have the model specific training or experience to work on Fords. However, you don't have to worry any longer, Rx Automotive can help. We are the only 5-star rated auto repair shop in St Charles and the surrounding area and we strive to keep our rating high by providing only the highest quality service to every customer.
Our family-owned business has the right training, the right experience, and the right tools to fix any problem on your Ford. Need your A/C fixed in your Ford Edge? Or maybe your heat pump went out in your older Ford Escape? Where do you turn if you're having transmission problems with your Ford Taurus? Or maybe your engine light is on in your Ford Expedition? Choosing Rx Automotive can mean the difference in an honest, affordable repair versus an expensive, lengthy one. 
We have the technicians with the experience needed to fix any type of problem with a Ford vehicle. They have all undergone the training needed to work on the different systems that are Ford specific. Plus, our employees provide professional work with high-quality results that are honest and dependable. You will never have to worry about having a problem with our services or billing.
Did we mention that you can see most of our prices right here online before you ever contact us?
That's right, we post all of our prices right here for you to see. If the price isn't listed for your specific repair, send us a repair quote request, and we will email you an estimate. This way, you know that you are getting an honest deal, no matter what. 
We try to make the whole auto repair experience streamlined for your busy lifestyle. We'll let you know exactly what parts and costs are involved as well as what types of other repairs or maintenance we would recommend.
No matter what problem you are having with your Ford, or if you simply need regular maintenance, let the professionals here at Rx Automotive help you today. Call or contact us here through our site for a free quote. We'll help ensure that your vehicle is in it's absolute best running condition possible.
ONLINE AUTO REPAIR QUOTES
Save time and money. If you know what your car needs, just let us know a few details and we will put a quote together for you. And…don't forget that most repairs are backed by the NAPA Peace of Mind Nationwide Warranty.