Fiat Auto Repair in St Charles Area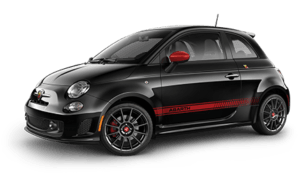 Long known in Europe as being excellent for city living, the 2009 introduction of Fiat models like the 500 and Panda has resonated strongly with St. Charles drivers looking for fuel-efficient and reliable cars suited perfectly for daily driving in urban areas. At Rx Automotive, we've certainly seen an uptick in the number of local Fiat owners and have worked hard to stay ahead of the crowd and become experts at handling any issue your Ducato or Freemont may have.
Our Fiat knowledge is excellent and drivers from Batavia, Geneva, Wayne, Campton Hills, and many other locations in the greater St. Charles area have made us their go-to choice for affordable, accurate service and repair.
Because the primary use for most Fiat cars in St. Charles is daily city driving, the environment of stop-and-go traffic can take a toll on your car. To combat these challenges and prevent auto issues, the best plan of action is to make preventative maintenance a high priority. Rx Automotive can assist by helping you remember your next oil change or other service needs to keep your car at its best. We only use high quality oil and will include a detailed inspection with every visit to stop smaller issues from turning into expensive repairs.
When repairs are needed for your Fiat, the technicians at Rx Automotive are equally capable of delivering a perfect fix. Our team are not only mechanics, but also true automotive experts that continue to grow their Fiat repair knowledge by staying up-to-date with the latest repair methods and techniques. For any repair, we'll use parts that meet or exceed Fiat OEM standards and we'll never cut corners on the quality of service we provide. When your Fiat leaves our St. Charles shop, it should be a symbol of the impeccable work we do.
That commitment to quality is the hallmark of Rx Automotive – we want you to be satisfied with our service and our reputation in St. Charles lets us know that we're doing things the right way. Whether it's a fuel efficiency issue, noisy brakes, or anything else, we want to be the local auto repair shop you call when your Fiat needs a fix. If our growing number of Fiat customers is any indication, then we're achieving our goal of providing top notch service to every client on every visit.
Keep your Fiat running smoothly in St. Charles by giving Rx Automotive a call and schedule your next service appointment with us.
ONLINE AUTO REPAIR QUOTES
Save time and money. If you know what your car needs, just let us know a few details and we will put a quote together for you. And…don't forget that most repairs are backed by the NAPA Peace of Mind Nationwide Warranty.