Chevy Auto Repair in St Charles Area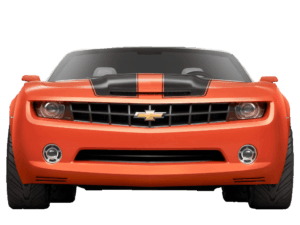 If you live in or around the St. Charles area and are looking for a dependable Chevy car repair service you can count on to get the job done, Rx Automotive is the perfect solution for you. We provide the reliable, yet affordable service you need to get your Chevy fixed and back on the road. You will not get the run around at our shop. We provide detailed estimates for any auto repairs, and we can even email an estimate instantly to your work or home. This eliminates any surprises at the end of the repair and helps to let you know exactly what work will be done on your car and how much it is likely to cost.
We understand that your car is important to you and that you cannot just trust anyone to provide the professional services you require. We are a family run business and we know just how important it is to your family to keep your vehicles running properly. That is why our team of mechanics is proud to stand by our reputation for providing the honest and affordable Chevy car repairs that our customers have come to depend on time and time again. In fact, our reputation is so strong that we are the only five-star car repair service in the entire St. Charles area.
We bring more than 20 years of experience in the automotive industry to the table. We have a vast amount of experience services many types of vehicles in the St. Charles region, including Geneva, South Elgin, Batavia, Wayne and West Chicago. 
We service all types of Chevy vehicles, including the Impala, Malibu, Sonic, Spark, Camaro, Corvette, Equinox, Tahoe, Silverado, Suburban, Avalanche, and more. We can handle any make and model, whether it is a new version or an older classic model. If it is a Chevy, we can repair it for you and get it back on the road in no time. 
Our team is always ready and available to help you with any Chevy car repair problem, no matter how big or how small. We can assist you whether you just need new tires or are looking for emergency services to get your car back on the road again. We never leave you stranded. In fact, we offer a convenient drop-off and pick-up service so we can help you no matter where you are located in the St. Charles area. This added convenience helps you fit your much-needed car repairs into your busy schedule.
If you have been looking for a Chevy car repair service in the St. Charles area you can depend on, Rx Automotive is the right choice for you. Our combination of honest and affordable rates, topped with our top performance and five-star rating makes us the number one choice among many Chevy owners in the area.
Stop by or contact our office today, or the next time you need dependable car repair services. You will be pleasantly surprised by our professionalism, service, and prices. We look forward to helping you keep your car on the road.
ONLINE AUTO REPAIR QUOTES
Save time and money. If you know what your car needs, just let us know a few details and we will put a quote together for you. And…don't forget that most repairs are backed by the NAPA Peace of Mind Nationwide Warranty.