Dodge Ram Truck Repair in St Charles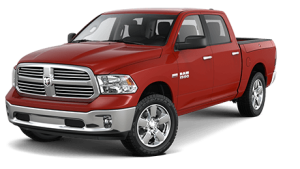 One of the most trusted names in the auto manufacturing world is Dodge and for good reason. The Dodge line of vehicles are known for their resilience and high- value retention. For most people who own this brand of vehicle, keeping it running efficiently is a top concern. Just like any other man-made machine, eventually you will have to have repairs done to your Dodge. In order to get the top-notch repairs you are in need of, you will have to find an experienced and knowledgeable auto repair shop.
At RX Automotive, we can provide you the repairs needed to keep your Dodge vehicle running at peak performance. We have been in the auto repair business for over 20 years and have the knowledge and previous experience needed to get your vehicle back on the road in no time at all. Some Dodge owners have the misconception that they can save money by performing their own repairs, but this is not the case at all. In most cases, trying to handle your own vehicle repairs will cause more damage than good, which is why you need a professional, like RX Automotive to handle them for you.
One of the most popular trucks on the market it the Ram series made by Dodge. These trucks are well respected in the auto community due to their overall power and the many perks they come with. For many business owners, having a truck that is running a peak performance is a vital part of the success of their business. If you are in the construction industry, you will need a good running truck to get you back and forth to the job site. 
Without a good running truck, your business will undoubtedly suffer, which is why your first call for repairs should be to RX Automotive. We will make sure that the repairs done to your truck are done right the first time so you can get back on the road and making money for your business in no time.
Owning a business is a hard job, but when you add the upkeep of commercial vehicles to the equation it can become a bit overwhelming. Whether you are in the delivery business or public transport, making sure your Dodge commercial vehicles are running right should be a top priority.
The only way you can ensure the reliability of your vehicles is by letting RX Automotive repair and maintain them when needed. The team at RX Automotive will work diligently to make sure that your commercial vehicles are in peak condition when they roll out of our shop. At RX Automotive, we understand that the longer you are without your commercial vehicles, the more money you will lose. We aim to get your commercial Dodge vehicles repaired as quickly as we ca without compromising the quality of our work.
The main reason the team at RX Automotive is able to provide such quality repairs is due to the over 20 years of experience we have. We know exactly what it takes to get your Dodge truck or commercial vehicle back to peak condition. By choosing us, you will be able to rest assured that any repairs we perform will be done with care and experience. The only logical choice when you find yourself in need of repairs to your Dodge vehicle is RX Automotive.
Regardless of the type of Dodge vehicle you have, the professionals at RX Automotive can ensure that it is running at its best. Be sure to call us today to discuss what we can do for you and your automobile. We strive to provide you with the best possible car experience around and go to great lengths to ensure this happens.
ONLINE AUTO REPAIR QUOTES
Save time and money. If you know what your car needs, just let us know a few details and we will put a quote together for you. And…don't forget that most repairs are backed by the NAPA Peace of Mind Nationwide Warranty.