Dodge Auto Repair in St Charles Area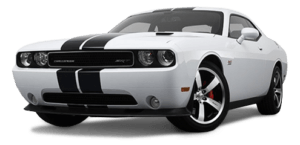 One of the most trusted names in the auto manufacturing world is Dodge and for good reason. The Dodge line of vehicles are known for their resilience and high- value retention. For most people who own this brand of vehicle, keeping it running efficiently is a top concern. Just like any other man-made machine, eventually you will have to have repairs done to your Dodge. In order to get the top-notch repairs you are in need of, you will have to find an experienced and knowledgeable auto repair shop.
At RX Automotive, we can provide you the repairs needed to keep your Dodge vehicle running at peak performance. We have been in the auto repair business for over 20 years and have the knowledge and previous experience needed to get your vehicle back on the road in no time at all. Some Dodge owners have the misconception that they can save money by performing their own repairs, but this is not the case at all. In most cases, trying to handle your own vehicle repairs will cause more damage than good, which is why you need a professional, like RX Automotive to handle them for you.
For most people, the most valuable possession they have is their car or van. In order to get to work or home every day, you will need to make sure your vehicle is running right and the only way to ensure that is by having RX Automotive perform all necessary maintenance and repairs. We will make sure that all of the vital systems of your vehicle are running as they should and that all repairs are performed with care and professionalism. The longer you wait to have your car serviced by us, the more problems you will probably have to deal with. As soon you begin to notice warning signs of repair issues, you need to call on RX Automotive to schedule a time for us to look at the vehicle and fix any problems we find.
The main reason the team at RX Automotive is able to provide such quality repairs is due to the over 20 years of experience we have. We know exactly what it takes to get your Dodge car back to peak condition. By choosing us, you will be able to rest assured that any repairs we perform will be done with care and experience. The only logical choice when you find yourself in need of repairs to your Dodge vehicle is RX Automotive.
Regardless of the type of Dodge vehicle you have, the professionals at RX Automotive can ensure that it is running at its best. Be sure to call us today to discuss what we can do for you and your automobile. We strive to provide you with the best possible car experience around and go to great lengths to ensure this happens.
ONLINE AUTO REPAIR QUOTES
Save time and money. If you know what your car needs, just let us know a few details and we will put a quote together for you. And…don't forget that most repairs are backed by the NAPA Peace of Mind Nationwide Warranty.