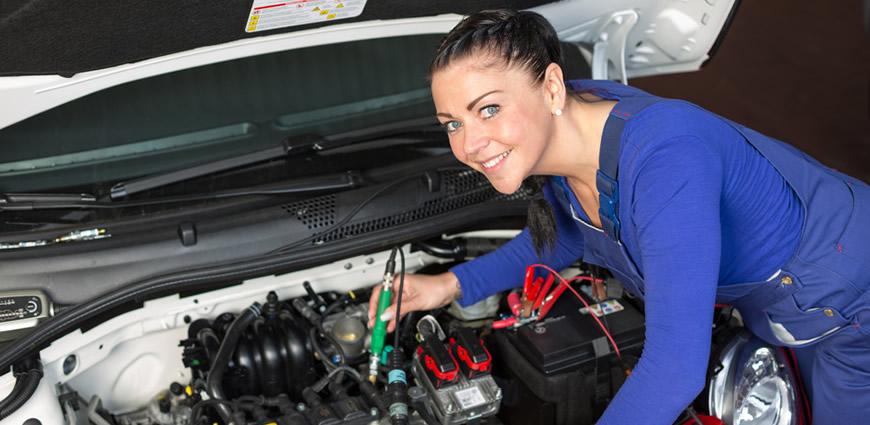 by
Abby
Woman Friendly Auto Repair Experience
Sharing is caring!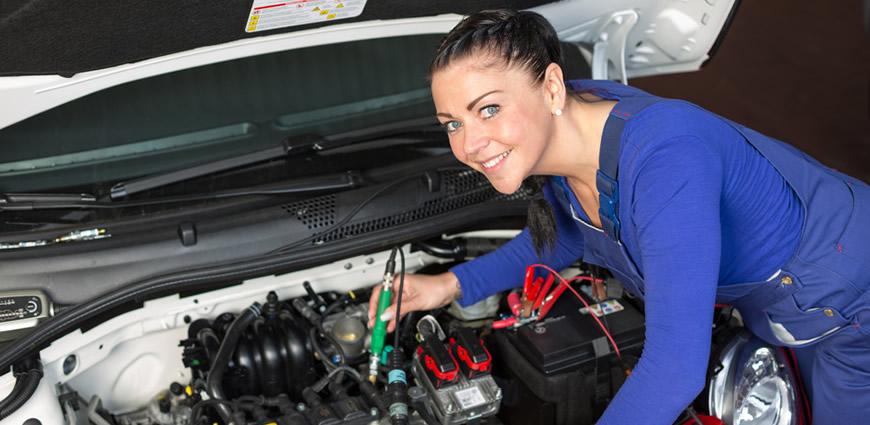 Car problems are one of the main areas that can make women squirm. Most women have had at least one time in their lives when they have dealt with a mechanic or technician that was less than honest. There are horror stories all around the web about women who have been taken advantage of with made-up problems, bills that were double what men would pay, and so many more that it can make your head spin. For the majority of women out there, having to deal with any type of auto repair can mean a lot of stress, even for something minor. In fact, most women will have a husband, brother, father, or friend go with them to an auto repair shop to ensure that they have a better experience.
As a woman, I can tell you that I have dealt with this personally. It's not a nice thing to experience and it can really make you feel dumb. The problem with me is that I was raised a bit differently, my father taught my sister and I to work on our own cars. He made sure that we weren't afraid of getting our hands greasy and that we weren't dependent on anyone when it came to our vehicles. Now, I'm not saying that we can both change out a motor, because we can't. However, we can change some split hoses, find a leak, refill fluids, check fluids, and change tires. There are some things that we can't do, but we understand how they are done and what's involved. We know the different parts, we know what labor is involved, and we know when we're getting swindled.
So when we go into an auto repair shop and the technician immediately starts to tell me all sorts of things that are wrong with my car on top of the problem that I came in for, I'm immediately suspicious. It is very easy for me to speak up and tell someone that I don't want anything extra, just what I came in for. It's also very easy for me to tell them that they are full of it and that I would like to take my car somewhere else.
However, I understand that there are too many women out there that don't speak up because they are either afraid or they are worried what will happen to their car if they do. I wish that women would begin to speak up a bit more and learn more about their cars so they can understand if something is wrong quickly. I'm not saying to learn everything on a car, but I am saying to know what basic things do.
One of the great things that I have found in the St. Charles area is that there are a few honest auto repair shops out there, such as Rx Automotive. They are more than happy to walk you through the repair from start to finish, even before they touch your car, so you know exactly what needs to be done. They are happy to answer questions and even discuss pricing (which is listed plainly on their website), so you know what you're looking at.
For those women out there that are nervous about auto repairs and worried they might get the bad end of the stick, try Rx Automotive first. You will be wonderfully pleased with the change here versus other auto repair shops in St. Charles. Maybe that is the reason that they are the only 5-star rated auto shop in the area.
Latest Posts
by Sean Metzker
Demystifying the Mass Air Flow Sensor No, it's not a part from a rocket ship. And no, it's not from a DIY, at-home chemistry set. When...
by Sean Metzker
A Few Signs That Your Ignition Coil or Spark Plugs Need Replacing You're riding down the road in St. Charles when you feel it – a slight hiccup in your...