by
Les Rx
Why Won't My Car Start?
Sharing is caring!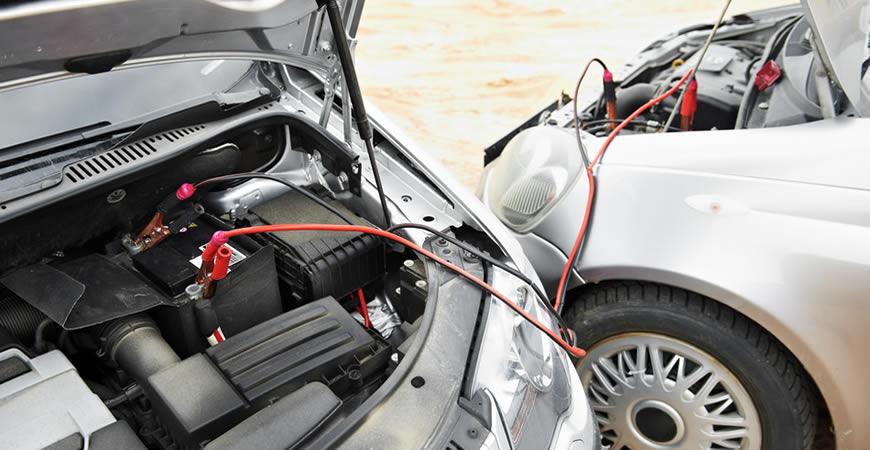 Ever been jealous of your local mechanic, family friend, or even that good Samaritan by the side of the road who can start up your temperamental car and diagnose the problem within seconds? Much like a horse or baby whisperer, they clearly have learned a special language. Whether your car is barely starting, making strange noises, or is completely dead, here are a few basic tips to help you know what to look and listen for.
Steering Wheel Lock: First off, are you able to turn your key? In order to frustrate carjackers, your steering wheel locks in place when you remove the key. So if the key is not turning, don't force it. Rather, try yanking lightly in either direction on the steering wheel to disengage the wheel lock. Do this as you turn the key and you're on your way.
Battery: Let's assume you have gas in the tank, though sometimes under pressure the obvious escapes us. Next up would be the battery. Is your car clicking, but not starting? Are the battery cables connected tightly at the positive and negative terminals? Are the cables worn or frayed? Any cracks on the battery itself? Look for any corrosion, dirt, or water on the terminal posts or the battery surface that might easily be cleaned and wiped away. And if you don't have a battery tester, a successful jump-start will quickly let you know if your battery's dead or nearly dead.
Starter: The same basic principles of tight, clean connections can be applied to other parts as well. So don't be afraid to begin navigating beyond the obvious. If your car only clicks and it's not the battery, locate your starter and see if there might be any loose wiring or corrosion there. Use Google Images if you're not sure what any part looks like. If the starter remains silent, your ignition switch or starter connection may need to be replaced.
Ignition: If your car cranks but won't start, look into whether the fuel supply is reaching your engine, or the spark reaching your spark plugs. If your starter is spinning, and you've gotten this far, consider testing your ignition coil. Or less likely to be the problem, but a very easy fix, check the inside of your distributor cap. If the cap is cracked, it needs to be replaced. But if a bit of moisture just got in on a rainy day, all you have to do is wipe it dry with a clean cloth and the problem is solved. Also, inspect your coil wire for any small splits as that is enough to keep you stalled out.
Fuel System: Even at this level of difficulty, there are some easy fixes that could save you time and money. Check and tighten all the electrical connections in your fuel injection system. Use a circuit tester to make sure there's current from the positive side of your fuel pump, and then check the fuse. If those things are good, then perform a simple test on the fuel pump relay. Lastly, be sure your fuel filter is not clogged.
Hopefully this quick overview will help you zero in on the problem. With a little patience and practice, you may soon begin comprehending your vehicle's language. Let us know in the comments section if you've succeeded in starting your car and still have questions. Or if you'd like further explanation on any of the suggestions mentioned. We're always happy to assist at Rx Auto Repair in St Charles IL, so don't hesitate to contact us for all your repair needs.
Latest Posts
by Sean Metzker
Demystifying the Mass Air Flow Sensor No, it's not a part from a rocket ship. And no, it's not from a DIY, at-home chemistry set. When...
by Sean Metzker
A Few Signs That Your Ignition Coil or Spark Plugs Need Replacing You're riding down the road in St. Charles when you feel it – a slight hiccup in your...