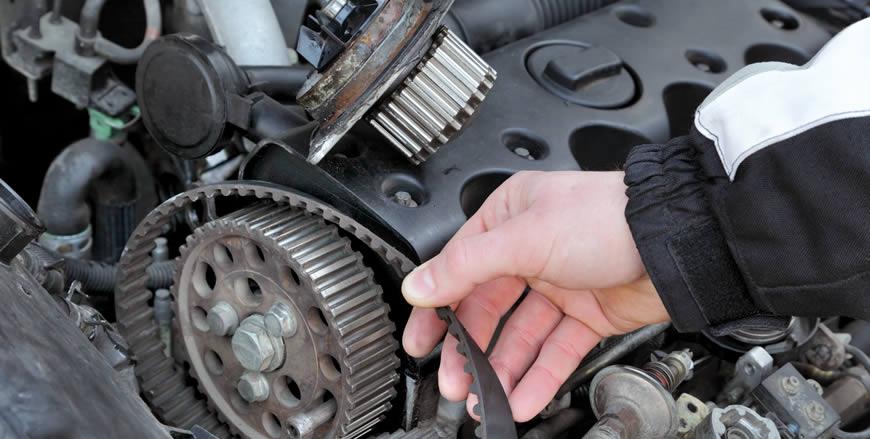 by
Les Rx
Why Replace My Timing Belt?
Sharing is caring!
Why Your Timing Belt Needs to Be Changed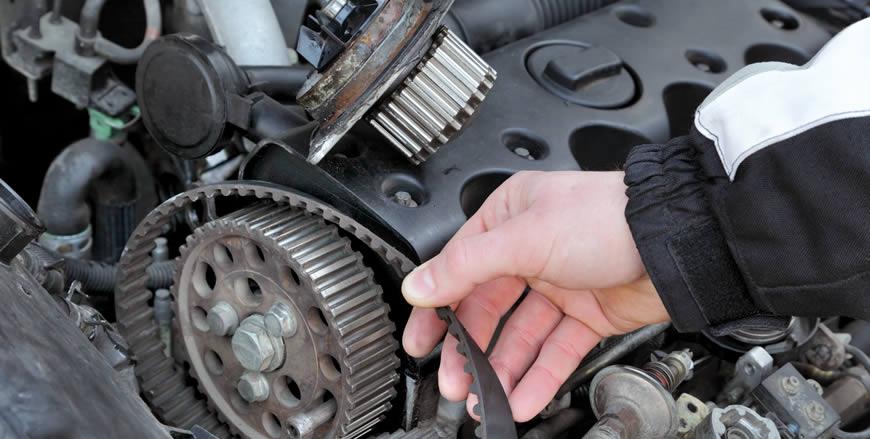 If you've taken a look under the hood of your vehicle recently, you've probably noticed that many components are easy to identify – the engine, transmission, and the radiator, just to name a few. What about the timing belt? You may not immediately see it (it's hidden, so if you do see it, that's a problem), but this small, unassuming rubber belt is actually a critical element of a properly running car. It may not have the same complexity of your engine, but you'll certainly notice when it isn't working properly.
What the Timing Belt Does
Without getting too technical, what the timing belt does is keep your engine in sync, making sure that valves open at the right time and that the pistons inside your engine don't hit those valves. The appearance of a timing belt is pretty standard – it's rubber, one side is smooth, and the other has a series of teeth that keep it attached to the camshaft and crankshaft. While some vehicles have a timing chain instead of a belt, the vast majority use a timing belt, although each type of engine will have a timing belt model perfectly suited to specific measurements.
What Happens When The Timing Belt Breaks?
Should your timing belt snap, break, or become stretched, your car will stop running, pure and simple. In a good situation, it will only mean that the timing belt needs to be replaced and you'll be on your way again. However, the worst case scenario is pretty bad. If it happens at the wrong time, then a broken timing belt can cause a great deal of damage to your engine, costing thousands of dollars in repair fees. In comparison, a new timing belt installation is an extremely cheap maintenance task that will prevent not only expensive repairs but also a heavy headache when you're stranded without a car.
How Do I Know My Timing Belt Needs To Be Replaced?
Well, that's the tricky thing. Before your timing belt goes out, your vehicle will appear to be running fine, which it is. So, how do you know? The answer is found in your owner's manual, which will clearly outline service guidelines, including when your timing belt should be replaced. Also, it pays to keep detailed service records, so any mechanic will be able to quickly identify the last time it was changed and determine whether it's needed or still in good shape.
If walking or being stuck on the side of the road don't sound like your idea of a good time, then schedule a timing belt replacement with Rx Auto Service in St. Charles today. In most cases, this simple service will be completed in only a few hours and we'll have you back on the road with the peace of mind that your vehicle is in proper running condition. A timing belt replacement with us is cheap, easy, and a much better option than severe engine damage that will cost an arm and a leg.
Latest Posts
by Sean Metzker
Demystifying the Mass Air Flow Sensor No, it's not a part from a rocket ship. And no, it's not from a DIY, at-home chemistry set. When...
by Sean Metzker
A Few Signs That Your Ignition Coil or Spark Plugs Need Replacing You're riding down the road in St. Charles when you feel it – a slight hiccup in your...