by
Abby
What To Do If You Think You've Got a Flat Tire
Sharing is caring!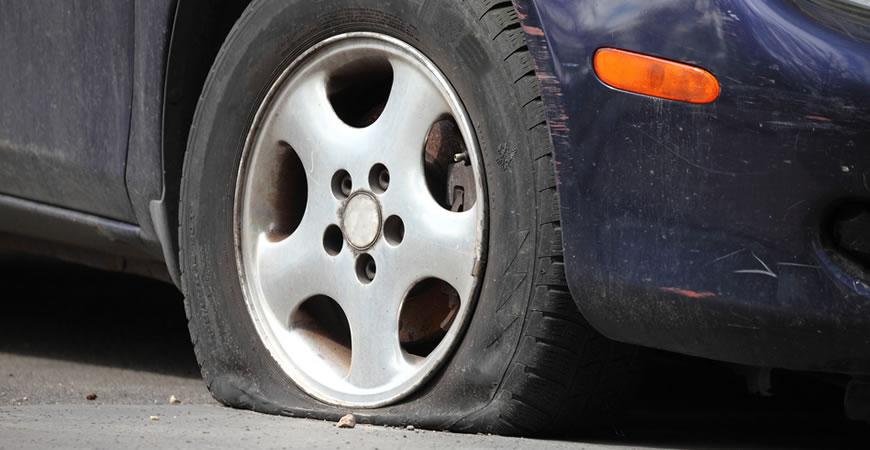 Most Moms are always on the go. That's why getting a flat tire can really throw a wrench into their day. Whether it is picking up the kids at school or getting home from work, you need your car to perform at its best – each and every day. But don't despair! Here are some things to do if you think you've got a flat tire:
Get out of the car and feel the tire. See if you can find the leak. Sometimes you can notice a puncture, where you have run over a nail or something else that would puncture your tire. Feel your tire compared to the other tires, does it feel about the same?
Try listening for the flat too. Now this wont work if you have a small puncture. But if you've really got a flat, sometimes you can hear a "hissing" sound coming from the tire. Stay close to the tire in question and listen to it for a few minutes. See if you notice anything.
Check the air pressure in the tire. You can buy a hand-held tire gauge to keep in your glove compartment. Check the air pressure in that tire, along with the pressure in the other tires. If there is a significant difference, you could have a flat.
What to do:
Fortunately today, most of us carry cell phones wherever we go. It is easier than ever to get help when you need it, and for that help to arrive far more quickly than before.
If you have AAA or roadside assistance through your cell phone carrier or auto insurance, contact them and ask them to tow you to your auto mechanic's shop so they can repair the tire. This is a covered service through most roadside assistance programs and is one of the major reasons to have such a service. Some programs my even change your tire on the spot and put your damaged tire in the trunk, so you can stop by your local auto repair or tire repair shop at your convenience.
If you don't have AAA or roadside assistance, contact your auto mechanic to see about a tow. Describe the tire's condition to them and see if they advise you driving to them or if you really need a tow. If the leak is a slow one and you only have a few miles or so to reach them, most likely they'll tell you to drive carefully to the shop. But if your tire has significant changes in its shape or is making a lot of noise, you probably need a tow. Driving on a flat tire is unsafe – and it also can damage the rims.
Our best tip: When you get gas, every third or fourth trip, ask them to check the tires. Especially if you have a long car ride ahead of you or the seasons are changing. And keep up with regular maintenance of the car.
Sources: Wikihow
Latest Posts
by Sean Metzker
Demystifying the Mass Air Flow Sensor No, it's not a part from a rocket ship. And no, it's not from a DIY, at-home chemistry set. When...
by Sean Metzker
A Few Signs That Your Ignition Coil or Spark Plugs Need Replacing You're riding down the road in St. Charles when you feel it – a slight hiccup in your...