by
Les Rx
What Auto Inspections To Do To Get Your Car Ready For Winter
Sharing is caring!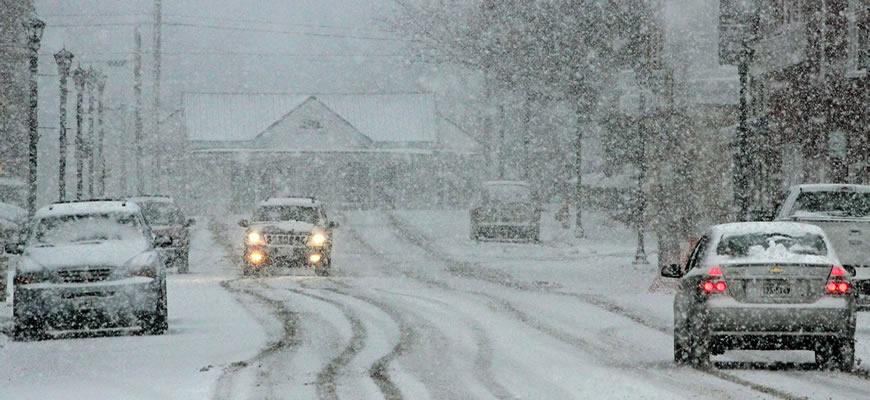 When Fall hits in St Charles IL, everyone starts to pull out winter clothing, decorations, and get ready for rain, snow, and ice. We cover plants, leave faucets dripping so pipes don't freeze, we bring animals inside, and we make sure that our heaters are all working perfectly; but what do you do to get your car ready for winter? No matter where you live, you want to be prepared for colder weather and have your car ready before it hits. Here is a great checklist that you can use to be sure that your car, truck, van, or SUV is ready for anything that Mother Nature can throw at it:
Monitor the weather in your area: Make sure that you know what weather conditions will be before you head out anywhere in your vehicle and plan accordingly. There are plenty of great local and national apps that you can get on your smartphone to keep track of both the weather and road conditions. Knowing what you're going to be driving into can help you be more prepared for anything out there.
Preparing your car for cold weather:
You want to give your car a winter "checkup" before the weather hits. Here are the things that you can easily do at home to be sure you are on the right track:
Check all fluids in your vehicle: brake, steering, transmission, oil, wiper fluids, and antifreeze (some cars don't have the ability to check different fluids, so check the ones that you can)
Check the wiring, belts, hoses, and fans in your car for any problems that could potentially leave you stranded
Check the battery and cables, if you need to replace it, do so now before the weather gets colder, which can also affect how well your battery functions
Check your tires, have your tires balanced and checked by a professional if at all possible to ensure everything is in the best condition possible
Check and clean the spark plugs and wires to ensure that there is no corrosion or other issues that could leave you stranded when you least expect it
Check the radiator and fluid levels, if you have any cracks or problems now, remember that they can get worse during freezing weather
Check your car's owners manual for any other specialized winterizing that you should be doing
Have your oil changed by a professional and ask them to check your air filter, fuel filter, and other filters and lines to ensure that there are no problems that can set you back if icy weather hits.
Have a cold weather kit in your car just in case you get stranded somewhere outside of town and have to wait for help. This kit should include: blankets, flares/flashing lights, shovel, salt or cat litter, jumper cables, tow chains, tire chains, tool kit, bottled water, and a few non-perishable food items (like granola bars).
Being prepared can make any problems much easier to handle and ensure that everything goes smoothly if something does happen. If you wait until you need these things, it will be too late. At Rx Automotive – St Charles Auto Repair, we offer special winter inspections and weatherization packages for your car and truck. Give us a call today at 630-443-8500 to set up and appointment for your car or truck winter check-up!
Latest Posts
by Sean Metzker
Demystifying the Mass Air Flow Sensor No, it's not a part from a rocket ship. And no, it's not from a DIY, at-home chemistry set. When...
by Sean Metzker
A Few Signs That Your Ignition Coil or Spark Plugs Need Replacing You're riding down the road in St. Charles when you feel it – a slight hiccup in your...