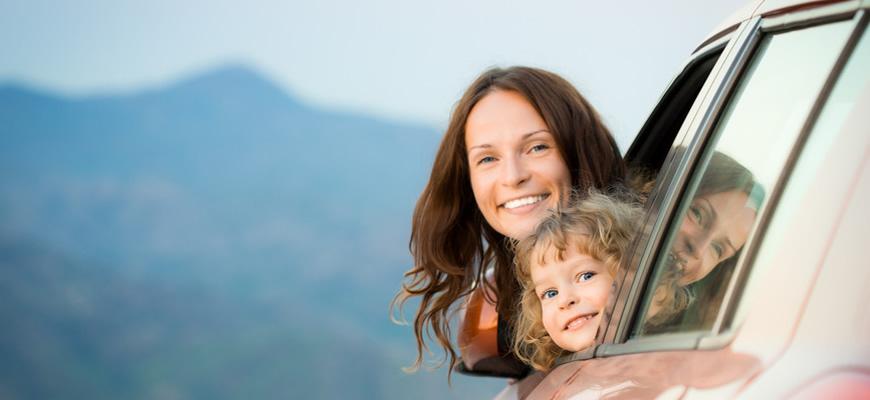 by
Abby
Is Your Car Ready for Summer Vacation?
Sharing is caring!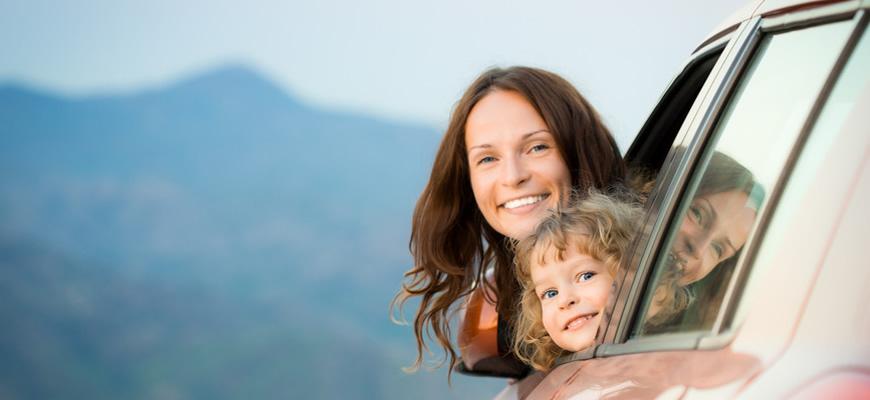 Are You Ready for Summer Vacation?
What a question to ask. The entire family has been waiting for this vacation for more than six months, going to your favorite theme park. The kids are counting the days, as if to Christmas Day. Even your husband has stars in his eyes, thinking of those fun amusement park rides. But are you really ready? Sunscreen – check, suitcases – check, sunglasses – check. Something is missing.
Don't forget to bring the car in for a tune-up or a check-in before hitting the road for a family vacation. Actually anytime you are traveling a long distance, whether you are visiting a theme park, family and friends or another fun destination – you'll enjoy your trip a lot more if you get the car checked out by your mechanic before you get out there on the highways and the toll-roads and the open road.
Most of us are in our cars all the time. It is easy for the oil to get low, for the windshield wiper fluid to run low, too wear the brake pads a bit too thin – or for other little problems to crop up. But whether it is a little problem like needing more windshield wiper fluid, or something bigger like needing a new battery, we know you'll enjoy that vacation a lot more if you take care of your car before you get out there and start traveling.
Don't wait until the last minute to get an appointment for a tune-up or check-in before a vacation. "Why?" you might ask. What if they find something that needs to be repaired and parts need to be ordered? You might not have your car or truck for a few days. No one wants to have to explain to a kid – or a "big kid" (read: husband) – for that matter why you wont be riding the roller coaster on the day you've been counting down to because the transmission needs work. Family may be understanding, but we know everyone looks forward to that vacation.
Try to get an appointment two to three weeks before you hit the road. Ask them to check the entire car or truck out. To add fluids if needed and to check the tires. If your car or truck has had problems before with a particular issue, like power windows that stop working – ask them to check those also.
We should also mention just how valuable and what a great peace of mind to use a NAPA Auto Care Center. When you get your car repaired at a NAPA Auto Care Center, you are repair work is warrantied at all NAPA centers nationwide. Hopefully your family trip will be stress and hassle free. But having your vehicle repaired at a NAPA center like, Rx Automotive can be quite helpful if your car breaks down anywhere away from home.
Some may be concerned with dealing with a less than honest mechanic while traveling, worrying that someone is going to take advantage of them. There are a few simple ways to combat this. If a mechanic you don't know recommends repairs, call and ask your Rx Auto Repair mechanic what they think about the repairs. You can can ask NAPA Car Care for a recommendation. You can call the local Better Business Bureau for a recommendation for a local auto repair shop. If there have been complaints about that business, they will be on record with the BBB. You can also try the local Chamber of Commerce for a recommendation. Taking a few of these steps will put a less than honest mechanic on the alert that you wont be fooled into paying a high bill for little work. A good mechanic wont be offended by you doing a little homework far from home.
Enjoy your vacation!
Latest Posts
by Sean Metzker
Demystifying the Mass Air Flow Sensor No, it's not a part from a rocket ship. And no, it's not from a DIY, at-home chemistry set. When...
by Sean Metzker
A Few Signs That Your Ignition Coil or Spark Plugs Need Replacing You're riding down the road in St. Charles when you feel it – a slight hiccup in your...