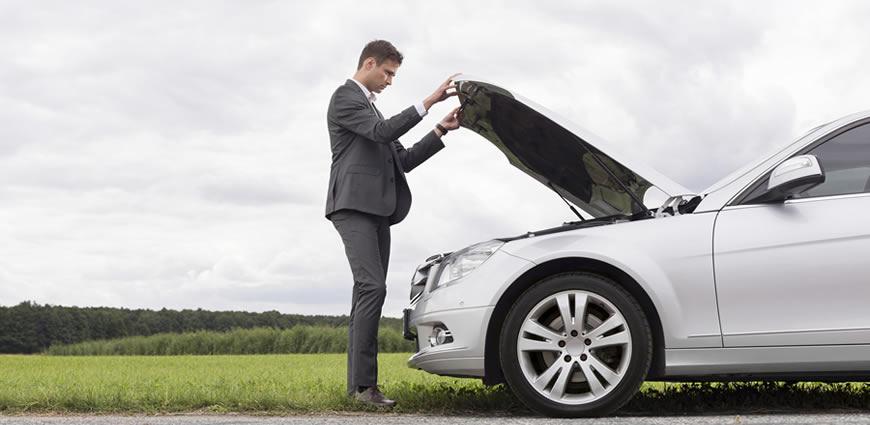 by
Les Rx
Car Maintenance For Slippery Conditions
Sharing is caring!
Spring Showers Bring Slippery Roads
Ah, spring in St. Charles – plants and flowers come back to life after the dormant winter, warmer weather means you can shed those outer layers, and everything is green. And there's rain, lots of it. While spring herald the return to bearable temperatures, it can also present the dangerous situation of slippery roads. Knowing how to drive in the rain is especially important at this time of year to keep both yourself and your car safe from harm. Here's a few of our tips for staying safe during the rainy season:
Slow And Steady
First and foremost, rainy weather means you need to slow down. With water on the roads, it will take longer to slow down or stop, so driving at a slower speed will help adjust for this problem. In addition, you should increase your following distance to a minimum of three seconds behind the car in front of you. It's also a good idea to avoid following larger vehicles if at all possible. Semis and buses will generate a spray of water from the road that will reduce your visibility.
Turn On Your Lights And Wipers
It might seem like a no-brainer, but many drivers forget to turn on their headlights in rainy weather. Your own visibility may not be increased dramatically, but what this does is make it easier for other drivers on the road to see you, especially in heavy downpours. Most modern cars will have an automatic feature for this, but it never hurts to turn them on anyway. Windshield wipers should be turned on as well.
The Danger Of Skids
One of the scariest parts of driving is skidding on a wet road and losing control of your car. When this happens, the right way to respond is to turn the steering wheel towards where you want your car to go while slowly moving your foot from the gas pedal to the brake pedal, assuming your car has anti-lock brakes. If not, then it's better to not use your brakes at all.
Avoid Puddles and Oil
When you see a puddle, it's a much better choice to avoid it rather than driving through it. If this isn't possible, then slow down first and go as slowly as possible. Deep water is best to be avoided as it can cause serious damage to your electronic systems, necessitating expensive repairs. Also, be aware that intersections are a prime place for oil and rain to mix, creating a slippery situation. Most dangerous when it first starts raining, you should approach all intersections with more caution than normal.
Tires And Windshield Wipers
If you haven't used your windshield wipers in a while, it may be time to have them replaced. Fortunately, this is a cheap and quick repair that makes a huge difference in being able to drive safely in the rain. In the same vein, tires with bad tread are poor performers in the rain, so if you're thinking about changing them out, now would be a good time.
To make sure your car is ready for the spring showers in St. Charles, stop by Rx Automotive and we'll take a look. In addition to replacing your windshield wipers and tires, we can also test your brakes and other mechanical systems. Call us today for your car's spring check-up.
Latest Posts
by Sean Metzker
Demystifying the Mass Air Flow Sensor No, it's not a part from a rocket ship. And no, it's not from a DIY, at-home chemistry set. When...
by Sean Metzker
A Few Signs That Your Ignition Coil or Spark Plugs Need Replacing You're riding down the road in St. Charles when you feel it – a slight hiccup in your...