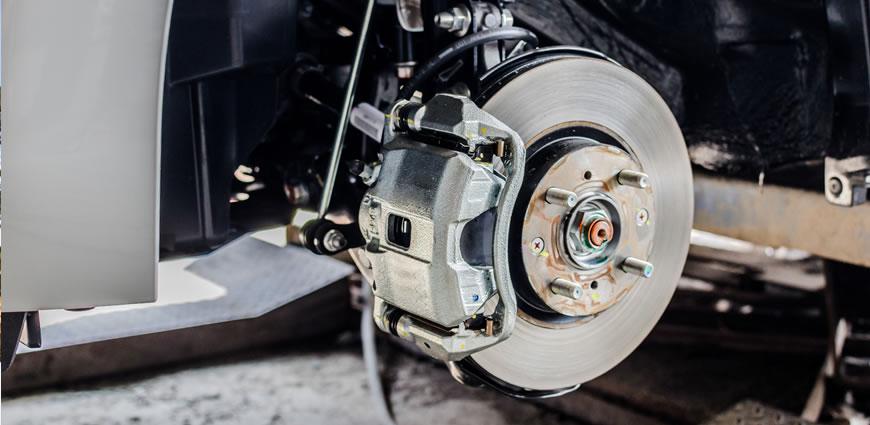 by
Les Rx
5 Common Brake Problems and Repairs
Sharing is caring!
What Does That Noise from My Brakes Mean?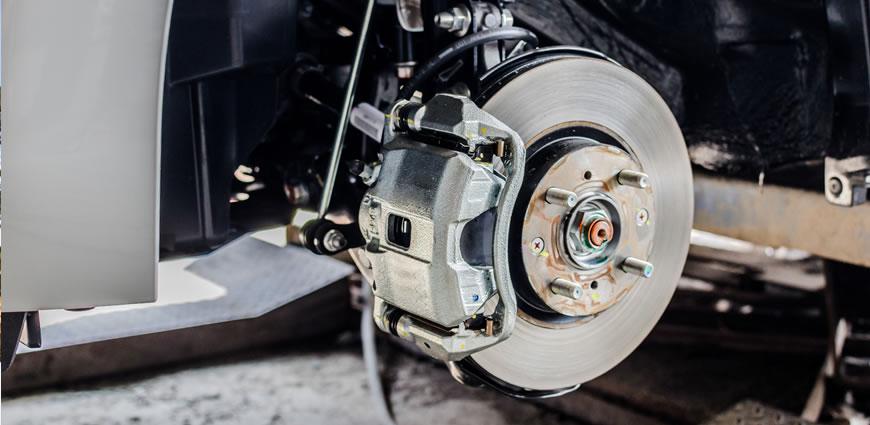 Drive long enough and your bound to run into brake problems, no matter how well designed your car or truck is. Exasperated by stop and go traffic, your brakes were not built to last forever and taking care of regular brake maintenance is just one of the joys of being a car owner. At the same time, it helps to know what is happening when the brakes start to go bad so you can communicate the issue to your local mechanic. Here are five of the most common brake problems that you're likely to encounter and what they mean.
Symptom: Car pulls to one side while braking
What It Means: A side pull when braking translates to a braking system malfunction. What's happening is usually that only one of your front brakes is working. Therefore, when you engage the brake pedal, your car suddenly starts going to the left or right. There are many different potential causes and the problem will require a trip to your local St. Charles area repair shop. The technician there will check your brake fluid, look for a hung caliper, loose bearings, a brake line blockage or another factor that is causing the pull.
Symptom: Steering wheel shake
What It Means: Does your steering wheel start shaking when you apply the brakes? If so, it's probably a problem with your rotors, namely that they have warped or rusted and the unevenness is what's causing the shaking. Fortunately, it doesn't always mean that the rotors will need to be replaced. In many cases, a repair shop can resurface the rotor as long as it still meets the minimum spec designated by the manufacturer, which is a much cheaper solution that rotor replacement.
Symptom: Metal scraping sound
What It Means: If you hear a scraping sound when you press the brake pedal, it should be telling you that your brake pads or shoes have worn down to the metal and the rotors are now grinding when they stop your car. Hearing this sound should be an alarm that it's past time to visit your local automotive repair shop. Most likely, you will need to replace the rotors as well as the pads or shoes.
Symptom: Brake pedal goes down to the floor
What It Means: Your braking system should be designed to deliver resistance as you press the pedal. If that stops happening and you can now push the pedal completely to the floor without any pressure, then it could be something as small as too little brake fluid. However, it is commonly indicative of a bigger problem, such as a bad master cylinder or air in the brake fluid, both of which will need a specialized repair.
Symptom: Brake warning light is on
What It Means: Your car or truck is equipped with a monitoring system that registers problems with your braking system. While this system is quite useful, it does not specify exactly what is wrong. The most common problems that generate a brake warning light response are leaking brake fluid and worn pads. However, it's best to contact a technician to figure out the nature of the issue and reset the warning light.
A problem with your brakes is more than just a small annoyance – it's a dangerous situation that needs to be remedied immediately to keep you safe on the road. At Rx Automotive, we'll inspect your entire braking system to discover if the problem is just brake shoes or rotors that should be replaced or a more complicated issue like uneven wear. Whatever the cause, we'll provide a guaranteed repair at our St. Charles facility that will bring your braking system back to full performance.
Call Rx Automotive today to get a quote for your specific make and model.
Latest Posts
by Sean Metzker
Demystifying the Mass Air Flow Sensor No, it's not a part from a rocket ship. And no, it's not from a DIY, at-home chemistry set. When...
by Sean Metzker
A Few Signs That Your Ignition Coil or Spark Plugs Need Replacing You're riding down the road in St. Charles when you feel it – a slight hiccup in your...