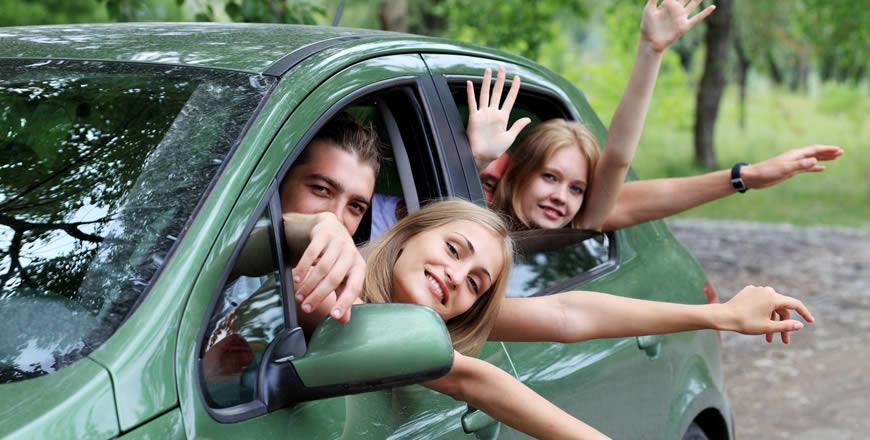 by
Les Rx
4 Steps to Summer-Ready Your Car
Sharing is caring!
4 Auto Maintenance Steps to Get Your Vehicle Ready for Summer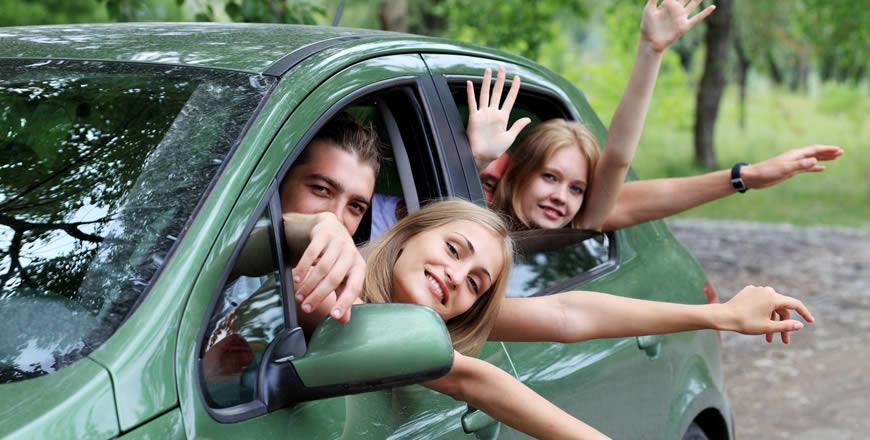 In the St. Charles area, the summer is synonymous with sweltering heat. While it's also the time for going on vacations, hanging out at the beach, and spending more time with loved ones, the warmer weather can have make for some unpleasant car experiences if you're car isn't prepared. Before the unavoidable heat hits and you head out on your next road trip, make sure that you've checked off the following maintenance tasks – it will make a big difference in both your comfort and your car's performance.
Step 1: General Checkup and Oil Change
Because the heat can force your vehicle to work harder than it does in the cooler months, it's always a good idea to start the summer with a full checkup. This routine maintenance should include an oil change, air filter change, and your trusted mechanic should inspect all fluid levels (especially coolant), belts, hoses, and other engine components. What this checkup does is reduce the likelihood that your engine will overheat – a common problem in the summer.
Step 2: Full Tune Up
If you're looking for peak performance, add a tune up as well to make sure you're literally firing on all cylinders. The tune up will optimize your engine and will include distributor cap replacement as well as new spark plugs, the latter of which will help with fuel efficiency and reduce your vehicle's emissions. A full tune up is usually a bit more expensive than a standard oil change, but the short and long term benefits over the next few months are clearly worth the cost.
Step 3: Air Conditioning Service
The invention of AC has greatly changed what we expect in terms of car comfort. At the same time, a nonworking air conditioner means that driving even a short distance can feel like a sauna. Late spring/early summer is the perfect time to have your AC serviced and will ensure that you are able to keep cool despite the raging heat outside. Contrary to popular belief, an air conditioning service is not a high-ticket task and most makes and models can be completed for a cheaper price than you might think. Also, it's a quick service, meaning you'll be in and out in no time.
Step 4: Tire Rotation, Replacement, and Inflation
Engine checkups and AC service might be the most common auto maintenance tasks associated with summer, but tires require some special attention as well. If your tires are already losing some of their tread, it may be a good time to have them replaced. In addition, tire rotation will help balance uneven wear, which can be exaggerated by the hot roads. Last but not least, have your service technician check the inflation level on your tires to make sure they'll hold up under extreme temperatures.
Summer doesn't have to be be the time when you dread driving – with the right preparation, you'll be able to cruise through the heat and enjoy all the good things that summer has to offer. When you're ready to summerize your car or truck, give Rx Auto Service a call and we'll set up a convenient appointment time at our St. Charles facility.
Latest Posts
by Sean Metzker
Demystifying the Mass Air Flow Sensor No, it's not a part from a rocket ship. And no, it's not from a DIY, at-home chemistry set. When...
by Sean Metzker
A Few Signs That Your Ignition Coil or Spark Plugs Need Replacing You're riding down the road in St. Charles when you feel it – a slight hiccup in your...